Marius Does Canada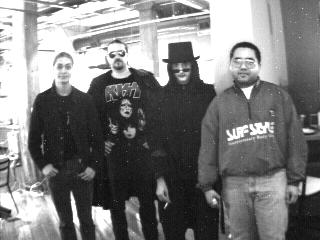 Okay, so Marius went to Canada to hang out with Frost. This is the scarey foursome they made. From left to right: Dax, Mr. Frost, Marius, and Kirk.


* Web Goddesses * #Alt.Vampyres * Denizens * History * Meetings * Words *

All text and images are copywritten by their respective creators
and are not to be used without express written consent.