Dragon*Con 1998
Pictures and Stories

Bed Buddies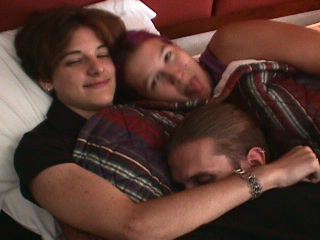 Okay, so no orgies happened, but plenty of threesomes were in the works. Featured here are the infectuous faces of ryssa, Torry, and NiteLite (with Ethen launching himself into the group on the bottom).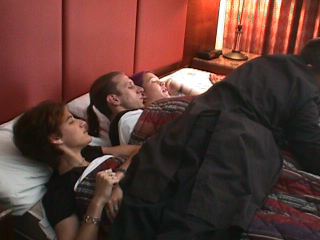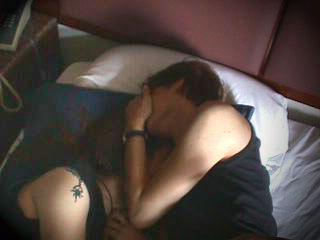 Do you want to know where dreamy's head is in the picture of he and ryssa on the top? I didn't think so. On the bottom, we have Euro and James sporting the macho sunglass look (by the way, I think I have someone's sunglasses), with NiteLite looking away in the background.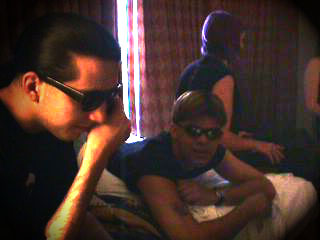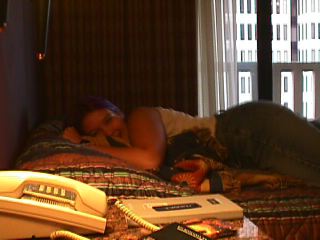 We may not have slept in bed much, but we did plenty of giggling and, well, eating in bed. Top - NiteLite, bottom - ryssa, Torry and NiteLite.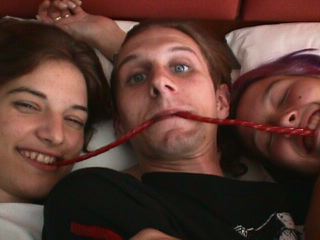 <!begin required stuff>