Dragon*Con 1998
Pictures and Stories

Familiar Faces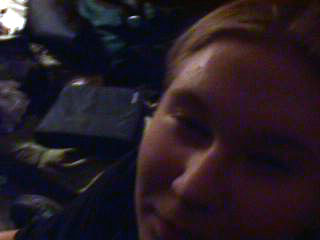 Featured here are Gibby (top) and Gibby and NiteShade. Gibby suffered many pokes, and NiteShade inflicted many backrubs.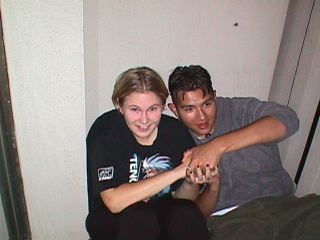 Michael (not pictured, and a/k/a Kesudar) and his friend James (below, and a/k/a mfJames) drove all the way from Wisconsin to party with us. Freaks. Michael was rather quiet the rest of the weekend, but he rocked everyone's world on Wednesday night when he conquered the game of 3-Man, showing us all just how little it took to get him smashed.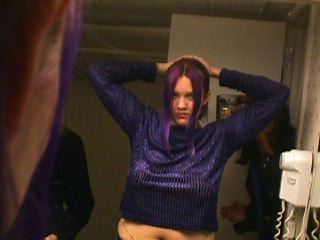 Two of the most beautiful people that weekend were NiteLite (top) in her purple glory, and Torry (bottom) in his gothic goo.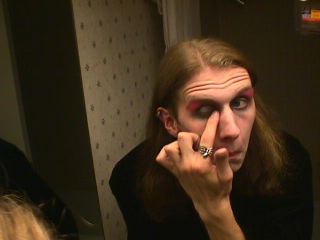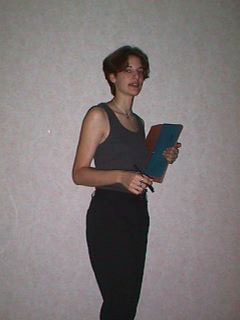 Our slim beauties of the night included the organizing wonder ryssa (top) and the lethal Takhisis (bottom).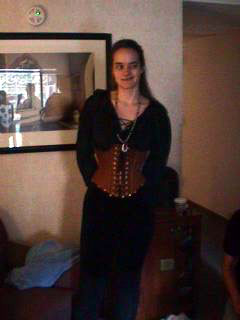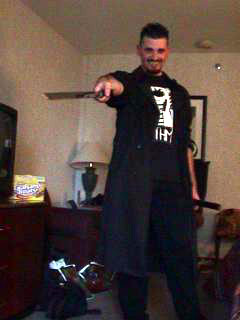 While we only had two authentic Scots, ryssa's friend James (a/k/a rfJames or Benares) pulled off a pretty mean accent (top). His inspiration was aye, um, yeah.. Stef (bottom).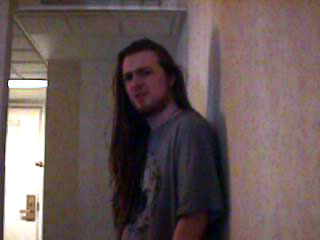 Veterans of #alt.v gatherings, IceWulf (top) and Gabriel (bottom) helped to make things comfortable for the party-goers.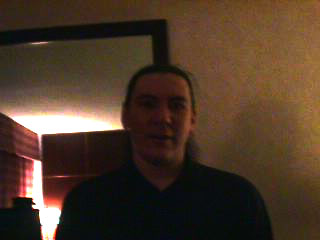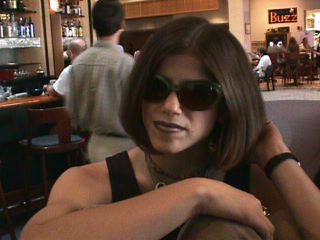 Missy (top) was a familiar face to some, even though she hasn't been on channel (yet) and hung out with us much of the weekend. zyzzyva (bottom) blessed us with his quiet presence starting on Friday.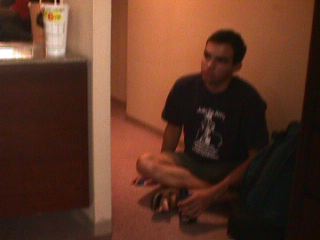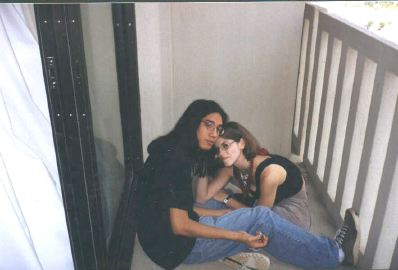 Missy and Low got along quite well at Con, thankyouverymuch (pictured so sweetly above). Pictured below is one of the groups that often traveled together. I couldn't even begin to tell you who all is in it. Where's Waldo?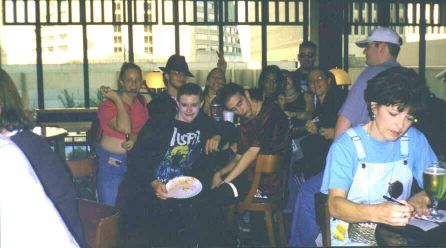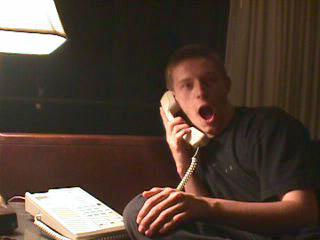 Some of the more, unusual, guests of our little get together included EthenHunt (top) who was as hyper as a chipmunk on crack, and the quiet Sarah and Susi (bottom).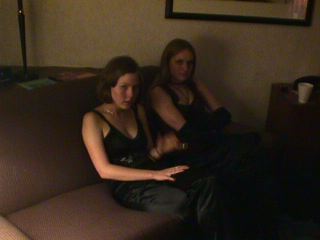 <!begin required stuff>

* Web Goddesses * #Alt.Vampyres * Denizens * History * Meetings * Words *

All text and images are copywritten by their respective creators
and are not to be used without express written consent.