Dragon*Con 1998
Pictures and Stories

More Random Pics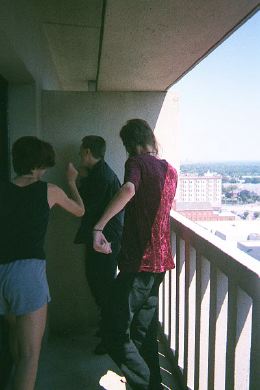 Do not challenge the god of Twizzlers (Torry), lest ye be answered. Here Torry and Ryssa counter the challenge issued by EthenHunt. Ethen lost. (These two pics courtesy of Ethen).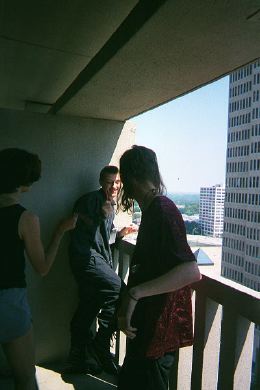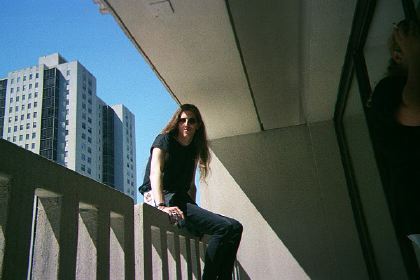 Okay, so we didn't stay off the balconies. Two of our beautiful balcony babes included Dreamy (above) and Susi/MoonAngel (below). (These two pics courtesy of Ethen).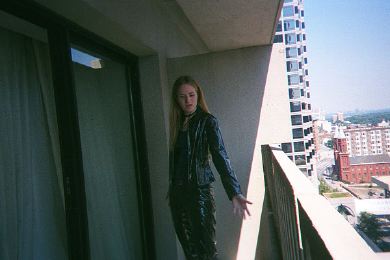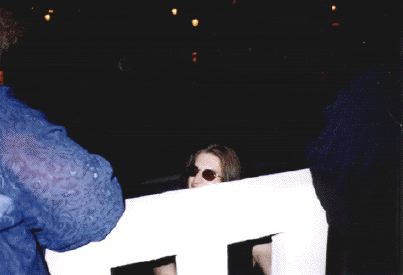 Some people didn't behave so well, and had to be forcibly restrained. Above is Dreamy being hauled over the balcony by me (artemis) and Zuzu after he disobeyed our command and went after a stupid pack of cigarettes. Sheesh. Below is Euro attacking the Joker, er, I mean Ethen. Do not call Euro "perky goth" lest ye become like Ethen. (Photos courtesy of Takhisis).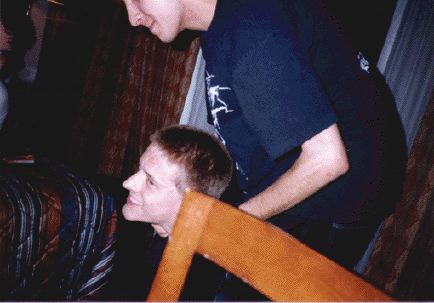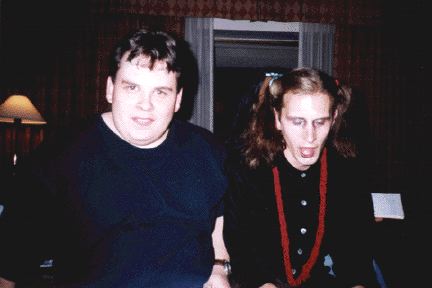 We had some amusing.. looks going on in our group. Above is Torry in Cheerleader style, and below is Lochlann in his vampire teeth.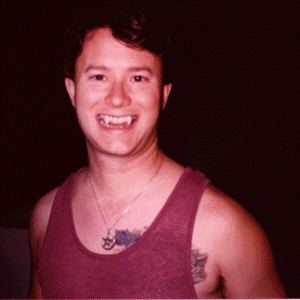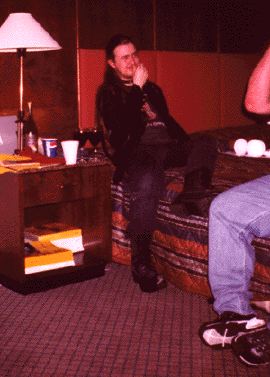 Above is Stef, um... well, I think we know what he's doing. And below is mfJames chillin.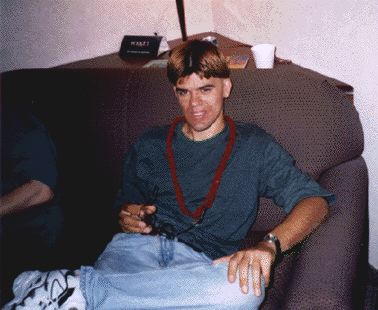 <!begin required stuff>