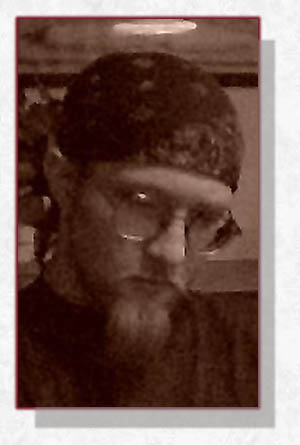 hmm... i hate writing these damn things... never know what to say.
well... to start, i've been active on alt.v for... christ... i can't even remember for how long. four years? five? i dunno for sure. i originally started reading because, like most others i suppose, i was interested in vampires. no big surprize there eh? in my first few months there i got to know the regulars of the time... scattered brother, baby jinx, chiller, archangel... so many names from so long ago. the point is...
umm... i did have a point around here somewhere... oh yeah... the point is, i came to alt.v for vampires... i ended up staying for the people. the names change... people come and go, but how is that differant than real life? you remember the people in your past, you become friends with the ones in your future. damn... that sounds really sappy. ok... new topic... a lil bit about me. i draw... read... smoke a lot of clove ciggies... and i drink way too much coffee. if i had a dollar for every time someone called me a vampire because of my sleeping habits (to hear some people talk, i've never seen the light of day...) i'd be a very rich man. i'm the pet of a wonderfull black kittie named morrigan, and i've recently acquired what seems to be a permenant couch guest, the completely insane computer genius Bobb (and even more recently, his brand new kitten, the 'as yet to be named'). the ol' bugnest is getting crowded again...
in any event, the sun is coming up and i have to make sure all the boards are over the windows. don' wanna be bursting into flames while i sleep.